New look for Spring?  Visions Salon has got you covered. 
Smooth or Wavy… Your Choice!  Read on for more details.
Great News for Visions' clients! Forever Smooth, Our most popular Keratin Smoothing Service is BACK!  To celebrate this new & improved formula, Visions is offering $50.00 off Forever Smooth treatments, as well as a complimentary Forever Smooth Shampoo during the month of April!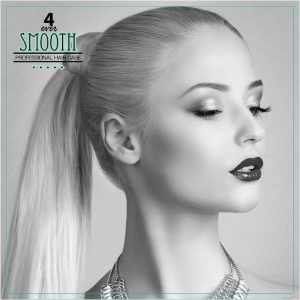 Forever Smooth is a new age Keratin Treatment that gives clients, smoother, straighter, healthier, frizz free hair with natural shine!
In addition, this treatment has virtually no smoke or fumes, takes only about an hour, lasts up to five months with proper care, and may be shampooed the same day.  This revolutionary treatment dramatically smooths, straightens, and strengthens the hair using a uniquely formulated cutting edge conditioning remedy.  High quality organic Keratin is used to nourish and repair the hair from the inside out!  Curly, unmanageable, damaged hair is transformed into extremely healthy, smoother, softer, straighter, naturally shiny, frizz free hair!
During the month of April, clients receive $50.00 off Forever Smooth Treatments as well as a complimentary shampoo to take home!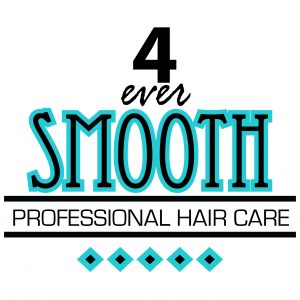 Beachy, beautiful waves more your style? 
Clients can also enjoy $50.00 off ARROJO American Wave Treatments and a complimentary shampoo to take home during the month of April!  With a variety of American Wave Treatments, your stylist can recommend the perfect fit for your hair type.  American Wave creates soft, natural-looking wave and curl patterns for today's style-conscious client. Whether you want to increase volume, make curls, or add beach waves this professional service offers the permanent creation of texture.  Read on for more info…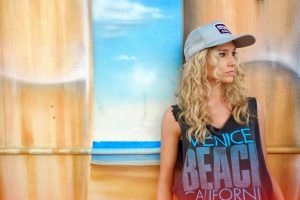 Adds volume and density to limp or fine hair. Great for putting oomph into blow-dries and hot-tool styling sessions. Creates bouncy and voluptuous looks.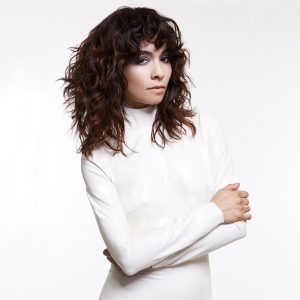 Marries straight and wavy textures to create the sexy, tousled beach waves that are at the forefront of fashion and style.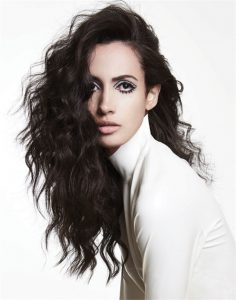 EXPANDED WAVE & CURL PATTERNS-
For resilient and dynamic wave and curl patterns that are fabulous and full. Great for clients who want texture expansion.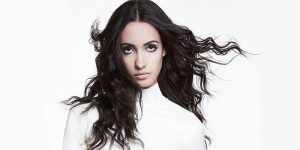 Using ionic technology and a natural waving system American Color Wave features a new collection of editorial setting techniques and makes bombshell waves compatible with bombshell blonde, and other dynamic hair color services.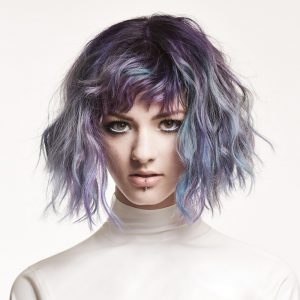 Clients with all hair types are eligible for American Wave. American Wave is not suitable for bleached hair, or heavily highlighted hair. American Color Wave is compatible with almost all hair colors, however, a complimentary consultation is recommended for anyone with heavily lightened hair.
During the month of April, clients receive $50.00 off ARROJO American Wave Treatments & a complimentary shampoo to take home!
Last, but most certainly not least, during the month of April, purchase $50.00 worth of ARROJO Product, and receive the ARROJO Defrizz Serum 50% off!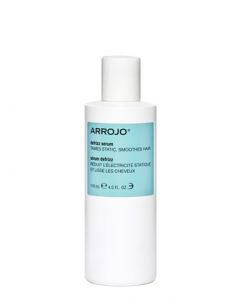 defrizz serum
A soft, silky, and calming no hold product. Eliminates frizz, controls fly-aways, and eases excess volume.
Directions: Place a few drops on palms and work through damp hair. Now blow-dry frizz away, allowing the heat of your dryer to do the work. For really thick frizzy hair push in a little extra product to keep it sleek.
All offers Valid until April 30, 2018.