It's no trick! The treat is on us!
This October only, take 20% off of
ARROJO'S

most luxurious products!
SHINE LUXE SHAMPOO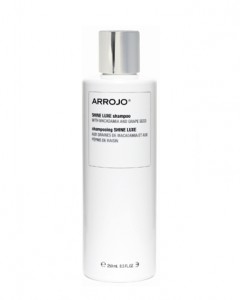 Sulfate and paraben free, Shine LUXE shampoo is designed to generously restore hair's natural luster and luminescence.  It also creates shine and restores softness and manageability. Infused with macadamia and grape seed oil that quench dryness, and add vitality.  The light scent of black orchid is an added bonus!
SHINE LUXE CONDITIONER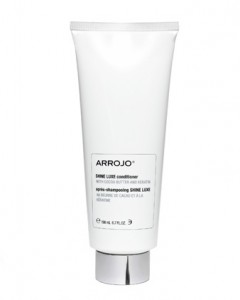 Sulfate and paraben free, Shine Luxe Conditioner is a rich natural emollient (complex mixture of chemical agents specially designed to make the external layers of the hair softer and more pliable) that softens, smooths, and adds texture.  Shine Luxe Shampoo is amazing for quenching dryness and adding vitality. Also, since it is  packed with cocoa butter and keratin, it strengthens hair, and puts back moisture and shine.  Just like Shine Luxe Shampoo it is also scented with black orchid.
SHINE LUXE OIL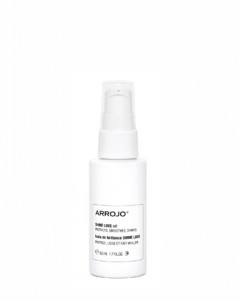 This deluxe styler is an absolute revolution! Shine Luxe Oil uses HYA to bind moisture to the hair. Made with opulent oils that fight frizz, add control and luster.  It is a versatile marvel as it works well with ALL hair textures. It also shapes and styles hair with jaw dropping bedazzle.  It's seemingly endless benefits also include protection from heat styling, makes hair sparkle, gives striking smoothness, and dramatic shine.  What are you waiting for?  This little miracle in a bottle will only be on sale until October 31st!
Our stylists at Visions absolutely love the Shine Luxe products, and we are very excited to be able to bring you these savings during the month of October.  If you haven't tried these miracle working, luxurious products, ask your stylist if they would be right for you!
Please Note: Sale excludes Travel Sizes of Shine Luxe Shampoo and Conditioner. Deal expires October 31st 2015.