Don't miss out!
Bring a Friend Rewards Returns!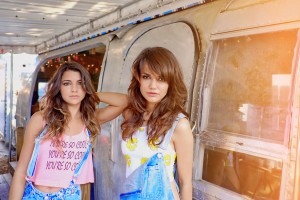 Our most popular promo is back!  The bring a friend benefits are available from 11:30-4:30 Monday-Friday.  Rewards for bringing a friend means existing clients can bring a friend who has never been to Visions Salon before and receive two cuts and/or colors for the price of one!  New to the salon clients may also bring a new to the salon friend and take advantage of the same offer! Call (561) 790-1696 for more info.
Please Note:
Existing clients must refer a person who is new to the salon.  If you are new to the salon, you can bring another new to the salon friend to use this offer.  Both appointments must be booked on the same day with the same stylist.  If you bring more than one friend, as long as the appointments are booked together, and fulfilled on the same day, each person will receive a 50% discount on the cost of their service.  If there is an odd number, one person may see a different stylist.  Offer valid Monday through Friday from 11:30-4:30 with select stylists.
Offer valid until February 29th! Tell a friend!
Also, don't miss out on our other promotion this month only available until February 14th!
Click the button below for more information!