The American Cancer Society Benefit was an incredible success!  Thank you to all who attended and generously donated to this great cause.  We were able to raise over $2600 and we could not have done it without the support of our clients and community.  A photo gallery and full length video of all the fun will be up shortly, check back soon!
This January, Visions Salon is proud to be hosting a charity event to benefit the American Cancer Society.  The event will be held at Visions Salon in Wellington on Sunday January 24th from 5:00-7:00pm.  A $25 donation/admission fee will be charged, with all proceeds being donated to the American Cancer Society.  We look forward to providing attendees with wine, cocktails, and appetizers.  After the cocktail hour, guests will be treated to a hair and fashion presentation celebrating 50 years of hair trends featuring special guest Nick Arrojo from TLC's "What not to Wear"!  Nick has also generously donated his time to provide a TOTAL MAKEOVER to one lucky raffle winner!  We are also excited for a special guest performance by Michaela Paige from "The Voice" during the event!.............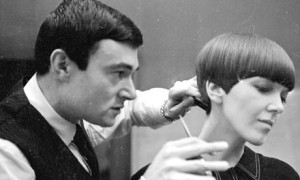 Only 100 tickets are available for purchase as space is limited.  Please call (561) 790-1696 or stop by the salon to reserve your tickets!
We can't wait for this event, as it is our biggest, and most ambitious to date! We look forward to sharing all of our hard work with you!