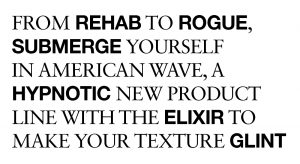 American Wave March Madness means all month long Visions Salon's clients can enjoy 20% off ARROJO American Wave Products as well as the ARROJO American Wave Service!
The Product:
American Wave, a six-piece product line, sets the new gold standard in care and styling for textured hair. American Wave is a hyper-luxe, prestige product collection especially made for heavenly waves and curls.
"We launched the American Wave Service in 2012 to revitalize interest in wave, curl, body and movement in the hair. Now it's the trend. These six luxurious, high-performance products celebrate and support the timeless elegance, beauty and grace of texture," says Nick Arrojo. "Each American Wave Product can stand alone for its distinctive characteristics and outstanding capabilities. Yet they also works as one complete care and style system for all kinds of textured hair."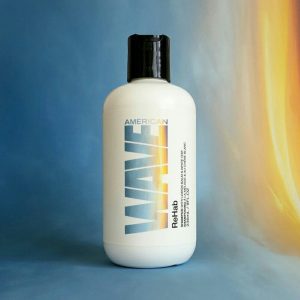 Rehab Shampoo
When the hair is textured, shampoo needs to rehydrate the hair to restore the moisture balance required for perfect curl formation and definition. But over-hydration is also immobilizing; the extra weight drags curls down. ReHab is painstakingly developed to add just the right of moisture, using an exotic blend of botanicals that breathe fresh life into textured hair.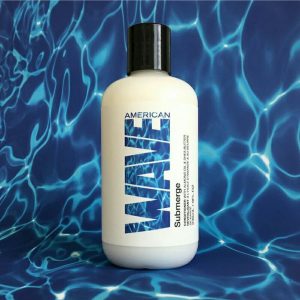 Submerge Conditioner
Submerge detangles and softens textures with a blend of botanicals and oils. Makes waves and curls easier to manage and control with a nourishing moisture mix to keep away frizz. Creates bounce, shape and lots of sheen. Protects the hair from cortex to cuticle. Encourages curl expansion; never adds weight.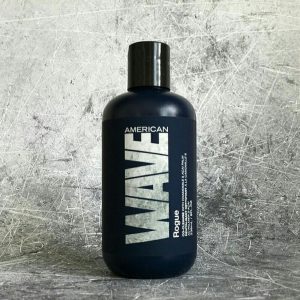 Rogue Co-Cleanse
This lather-free cleansing conditioner goes Rogue to provide moisture replenishment, manageability, enhanced wave and curl definition, and color radiance. Keeps hair clean and refreshed, removes build-up without stripping natural oils, or causing damage or dryness. Promotes healthy waves and curls; great for the artfully undone, second-day hair look.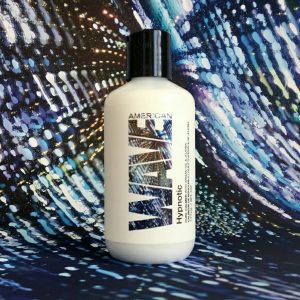 Hypnotic Curl Calmer
Malnourished curls hunger for hydration; it's what provides the strength for textures to form a full, curvaceous shape. Hypnotic compels curls to perk up with a bewitching blend of exotic emollients. Keeps curls hydrated, defined, soft and shiny; improves textural definition; makes abundant, resilient, energized wave and curl patterns.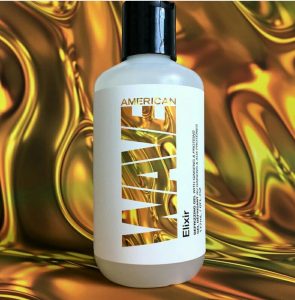 Elixir Defrizzing Gel
Every curl is porous and prone to breakage, frizzing and out of control expansion. Steeped in naturally nourishing extracts to lock in vital moisture, Elixir uses a unique gelled-oil formula to strengthen curls and beat away frizz without build-up or greasy residue. Curls form and unite with definition, natural movement, lots of polish, and optimum protection from breakage.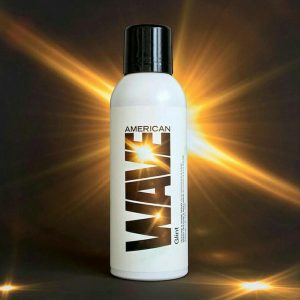 Glint Texture & Shine Spray
This dual-benefit spray adds texture and shine to the hair, enabling a piecey, tousled, beachy look with uncommon softness. Amps up the hair shaft to give hairstyles more oomph. Luxe moisturizers repair dry ends and protect from the elements, encouraging luscious and limber shapes and styles. Great for glamorous finishing touches on modern textures. Lightweight –– you will never OD.
The Service:
American Wave creates soft, natural-looking wave and curl patterns for today's style-conscious client. Whether you want to increase volume, make curls, or add beach waves this professional service offers the permanent creation of texture.
The system uses editorial hair setting techniques for fashionable looks. The ionic waving lotion reduces stress on hair, smooths the cuticle, and encourages wave and curl patterns that are tailored to the characteristics of each person.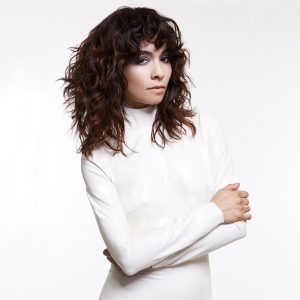 Style Support
Adds volume and density to limp or fine hair. Great for putting oomph into blow-dries and hot-tool styling sessions. Creates bouncy and voluptuous looks.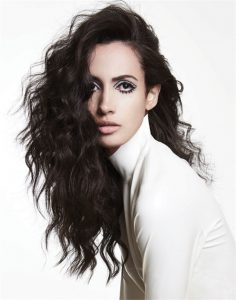 The Beach Wave
Marries straight and wavy textures to create the sexy, tousled beach waves that are at the forefront of fashion and style.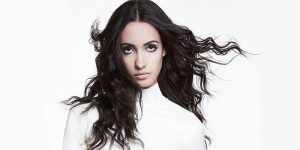 Expanded Wave & Curl Patterns
For resilient and dynamic wave and curl patterns that are fabulous and full. Great for clients who want texture expansion.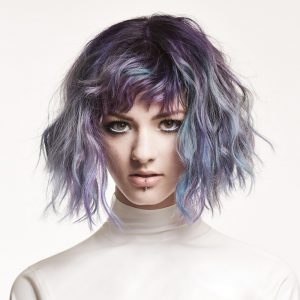 Color Wave
Using ionic technology and a natural waving system American Color Wave features a new collection of editorial setting techniques and makes bombshell waves compatible with bombshell blonde, and other dynamic hair color services.
Clients with all hair types are eligible for American Wave. American Wave is not suitable for bleached hair, or heavily highlighted hair. American Color Wave is compatible with almost all hair colors, however, a consultation is recommended for anyone with heavily lightened hair. 
20% off American Wave Products and Services Available until March 31, 2018