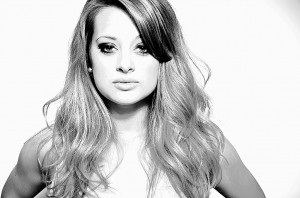 We are always looking for great faces to be a part of our phot shoots, classes, and events! Interested? Fill out the application and upload a photograph.
There are two opportunities available for models:
Salon Model: Model for Visions during our color and cutting classes.
Pro-Model: Model for Visions for our latest seasonal photo shoot!
All you have to do is fill out our model application and send your photo to
[email protected]
Stop in to the salon for more information, submit your head shot, or to have your picture taken. Don't miss your chance to BE A MODEL! You could be the new face for Visions Salon or even have the opportunity to be a model for a national campaign for ARROJO NYC,  BES, or GOLDWELL! In the last 5 years, Visions Salon has had brilliant opportunities to be on main stage events with Nick Arrojo and his team as well as attend and be a part of world class events . These opportunities could be a catalyst for an aspiring model as it was for singer/songwriter Michaela Paige who performed at Visions Salon in front of Nick Arrojo and was later offered an opportunity to perform at his main event for stylists in NYC! We also been involved with national TV shows and more!